House clearance Tower Hamlets E1 E2 E3 E14
Office clearance Tower Hamlets
If you are looking for good team to care of house clearanceyour domestic rubbish removal issues in Tower Hamlets we are ready to help you. We Clear Everything team takes care of everything, from old furniture and electronic to builders waste and papers from offices. If you need urgend house clearance we can do it for you probably the same day.
Call and order free quote for your house house clearance Tower Hamlets.
We Clear Everything provide in Tower Hamlets E1 E2 E3 E14 :
house clearance
flat clearance
waste removal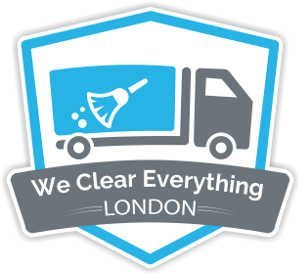 and we we can take from your house and office:
all furniture
carpets and curtain
washing machines
refrigerators
clothes
books and pictures
papers, documents
and anything else you don't need at home or office
We Clear Everything from London offer for you personalized and highly effective house clearance in Tower Hamlets E1 E2 E3 E14


Book We Clear Everything and enjoy your free space at home and office in Tower Hamlets !
The London Borough of Tower Hamlets – a few information.
The London Borough of Tower Hamlets is a London Borough in East London which covers much of the traditional East End. The borough lies to the east of the City of London and north of the River Thames. It includes much of the redeveloped Docklandsregion of London, including West India Docks and Canary Wharf. A part of the Queen Elizabeth Olympic Park is in Tower Hamlets.
Most famous places and objects in Fulham:
Cable Street – site of the Battle of Cable Street
Hawksmoor's Christ Church, Spitalfields
Site of two historic Royal Mints
Tower of London  – The Tower of London, officially Her Majesty's Royal Palace
Tower Bridge
Victoria Park