Welcome to the Blog – We Clear Everything 
If you a need House Clearance in London then you have come to the right place and no matter what your requirements we can help you with every kind your rubbish but many from customer who visit this website they looking for not only right rubbish removal service but they interesting to read some news from areas where they are living and we decide to share some useful information and news with customers and just we start our Blog.
Our Blog we would like start from general but important for customers information that all work done is invoiced, receipted and insured. We Clear Everything care about natural environment and we recycle over 85% of all waste generated from our clearances. This is very good result if compare with others clearence teams in London.
All our waste is disposed of at London HWRC (Household Waste Recycling Centre) site or other licensed CA sites in London and around.
---
March 2021
A Few Tips to Finding Good and Cheap Furniture Online
Furniture shopping on a budget can be a particular experience, especially when you don't have the time to visit a physical store, and you decided to buy furniture from an online store.
There on the Internet have many shops and websites with furniture for sale but searching for that perfect deal website/shop can be complicated and even intimidating.
So before you will go on virtual shopping I'd like to prepare you for this kind of shopping and will give you a few tips how to find good and cheap furniture online
1. Go to explore every place on the Internet where you see furniture for sale
The Internet is an endless resource of information and opportunities and gives you the biggest chances of finding furniture you are looking for.
Where do you even start looking for a furniture online?
Begin with the visits of the furniture brands you know and love and check their sections with sale, then check normal prices and compare prices with your knowledge about prices this brand in their stationery shops. Probably the online price for the same product will lower than in stationery shop.
An online store does not require high rent as physical shop do and this way reduces the overhead cost and let the owner to sale cheaper some products online.
The Next step is to explore the more unknown furniture shops because there you have more chance to find some good quality furniture with promotion price. Unknown brands are often using the big promotion, because this is the beat way to catch more customers.
Go to visit online furniture stores with second hand furniture because well-made wooden furniture, can last for decades. You can find even antique furniture in good condition and good price. Sometimes they can need renovation but can be worth to invest firstly to have original amazing furniture later.
The Next place where you can buy good furniture online are Social Media platforms, it doesn't hurt to try to buy directly from individuals trying to get rid of their old furniture, and they use Social media to sell them.
To buy furniture in this way you will have the chance to meet peoples who need to get rid of some furniture as soon as possible, and they are ready to sell some furniture for cheaper than its actual selling value.
Don't forget that going to buy second hand furniture you can to haggle your way to an affordable price that fits your budget.
Remember that the best deals may come to you from individuals sales.
2. Flash sales
Flash sales can be very attractive form to find the right furniture but to use this service you have to register on that kind of websites and waiting e-mail with information that the product which you are looking for is for sale right now.
The Internet also offers certain apps, and that are extremely helpful when online shopping.
With a download, the tool will be able to detect new offers and discounts.
3. Prioritize for multi-purpose furniture
Another tip while to buy new furniture is to opt for multi-purpose furniture. Nowadays, the furniture industry have many offers with multi-purpose furnitures because these furnitures continues to rise in popularity. You can opt for multi-purpose furniture because this choice can reduces your overall costs and saves space in your living area.
4. Cost of delivery
Before making your purchase, be sure to take note of the shipping fees.
If the price is too steep, you should to consider this purchase and probably to find a new shop or sales with more reasonable prices.
You should remember that there are sales who reducing the price of product, but the same time give the high price of sending this product. In this situation there is only one choice, it is time to go to another shop.
Last advice, don't forget to read full information about return policy. In some situation this knowledge let you save some money.
5. Check out the international furniture shops
Don't forget to check foreigners' furniture shops, simply check some offers, maybe will you find valuable offer with good price furniture and with good fee to sending them to the UK.
As you see from this short guide, furniture shopping online no need to be stressful or extremely costly. If you can pay attention to important rules of online shopping there can buy perfect furniture with perfect price.
Before taking new furniture to your home probably you need to send to recycle old furniture. In this situation the best choice is to hire a local house clearance company. They will do everything correct for rules in this matter.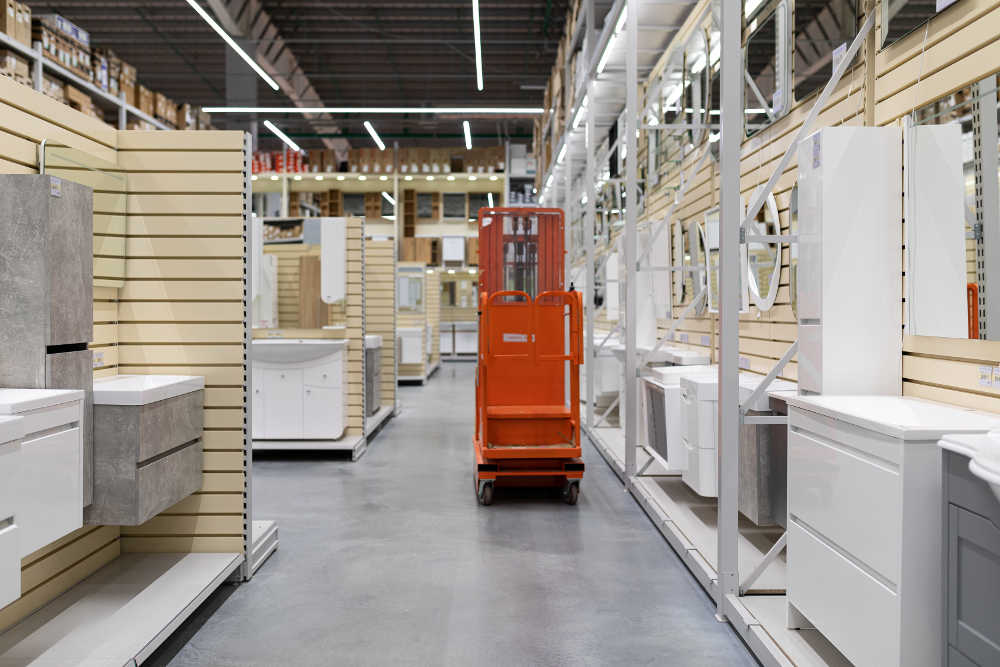 ---
February 2021
Few things to consider while searching house for rent in London
London is a great place to stay as tourist and good place to find a job. Apart from tourists who come here to spend longer vacation there are also other people who come here to stay forever or for a longer period for work purposes.
For both group it becomes necessary to take a house on rent.
Everyone who looking for a flat should to consider a few importent things when looking for houses for rent in London. This information will help to settle down comfortably in your new rented house or flat.
Before start talk with agent from property agency you should know what to ask on start .
You have got to let them know about time of rental of the house that you are thinking to rent.
The next important thing is the location. It should not be far away from your workplace or not far away from tourist attractions if you are a tourist.
You have to ask about the condition of the house and make an appointment to check the house condition.
If you are looking for a house to let for longer time better choose a house with better conditons and not too old otherwise you have to spend some money on repairs.
Before you will sign contract go to read document to understand every point of rent agreement so that later there are no issues on.
If you decided to take a furnished house on rent, don't forget to check in contract a point about numbers and condition of furniture in the house.
Last thing you need to be sure before before sign contract is cost of total rent. Total rent shouldn't have any hidden points.
If you notice some damage equipment during inspection then inform owner of flat to avoid the problems in future.
I hope that richer about knowledge from this short text you will spend calm time without unnecessary problems in new house or flat in London.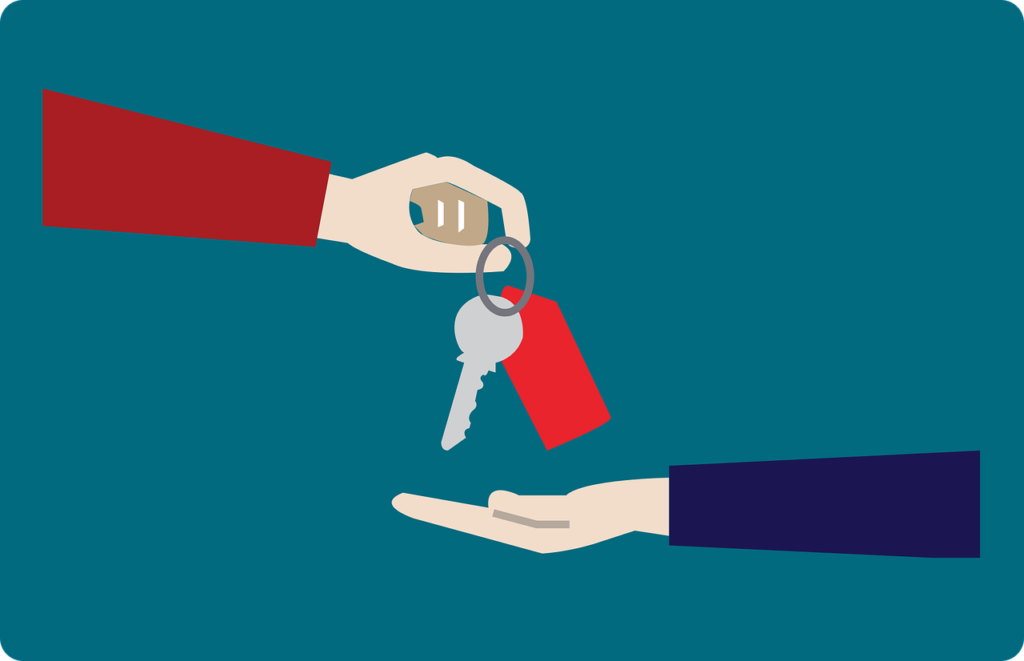 ---
January 2021
Benefits of Recycling of Old Clothes and Fabrics
Many of us have old and unused clothes at home that we don't use any more. If you have such clothes then don't throw them away in the rubbish. You can use these old fabrics and old clothes for different purposes, and it has several benefits. The number one benefit is for natural environment because you will reduce energy to make new clothes.
You can use these old fabrics by simply recycling it. Some benefits of reusing old fabrics you can read from this short text.
Create a new item from old fabrics
From old fabrics and old clothes we can make a new item. If old clothe don't have destroyed fabric, you can simply make some cute dresses for dogs or dolls. You can also make cushion covers or bags for shopping. This way of old clothes managing can give you material profit, because you will save a bit of money which usually you will use to buy some articles for home.
Look around what you need for home, then you can use your creativity skills as well as these old fabrics, and this way you will save some money.
Environment friendly
Reusing or recycling of old clothes helps in saving the environment. Wasting the fabrics from old clothes means we are increasing the level of rubbish in landfills. If the waste increase in the landfill it will give an effect for our climate in the future. So, before you will throw something to bin, firstly think about the future for your children and grandchildren.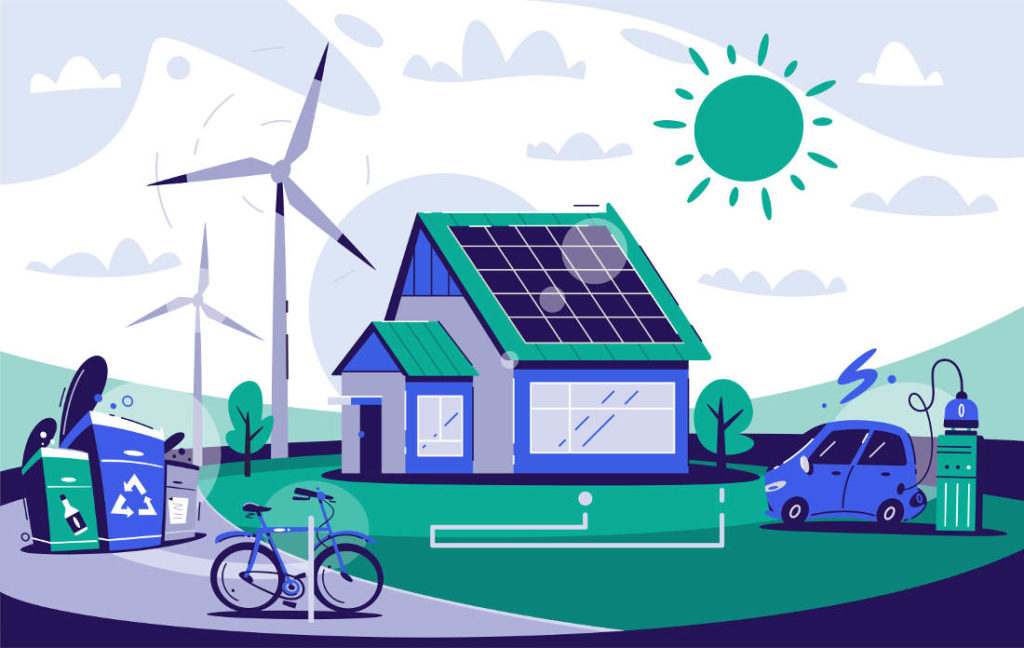 Help for other people
Old clothes you can distribute to the needy ones, instead of disposing it to rubbish and this way you can help the people. This act will make you will double valuable person, because you help peoples and the same time you try to save natural environment.
Now you should think, what you can to do about old fabrics and clothes from your home and bring change in people's and natural environment life.
If you don't have enough time to dispose of your old clothes you can order house clearance service, and they will find the best solution for your old clothes and fabrics.
---
December 2020
Happy New Year 2021 for our customers and for everyone who visit our website.
We wish you to stay healthy and safely in 2021.
We Clear Everything team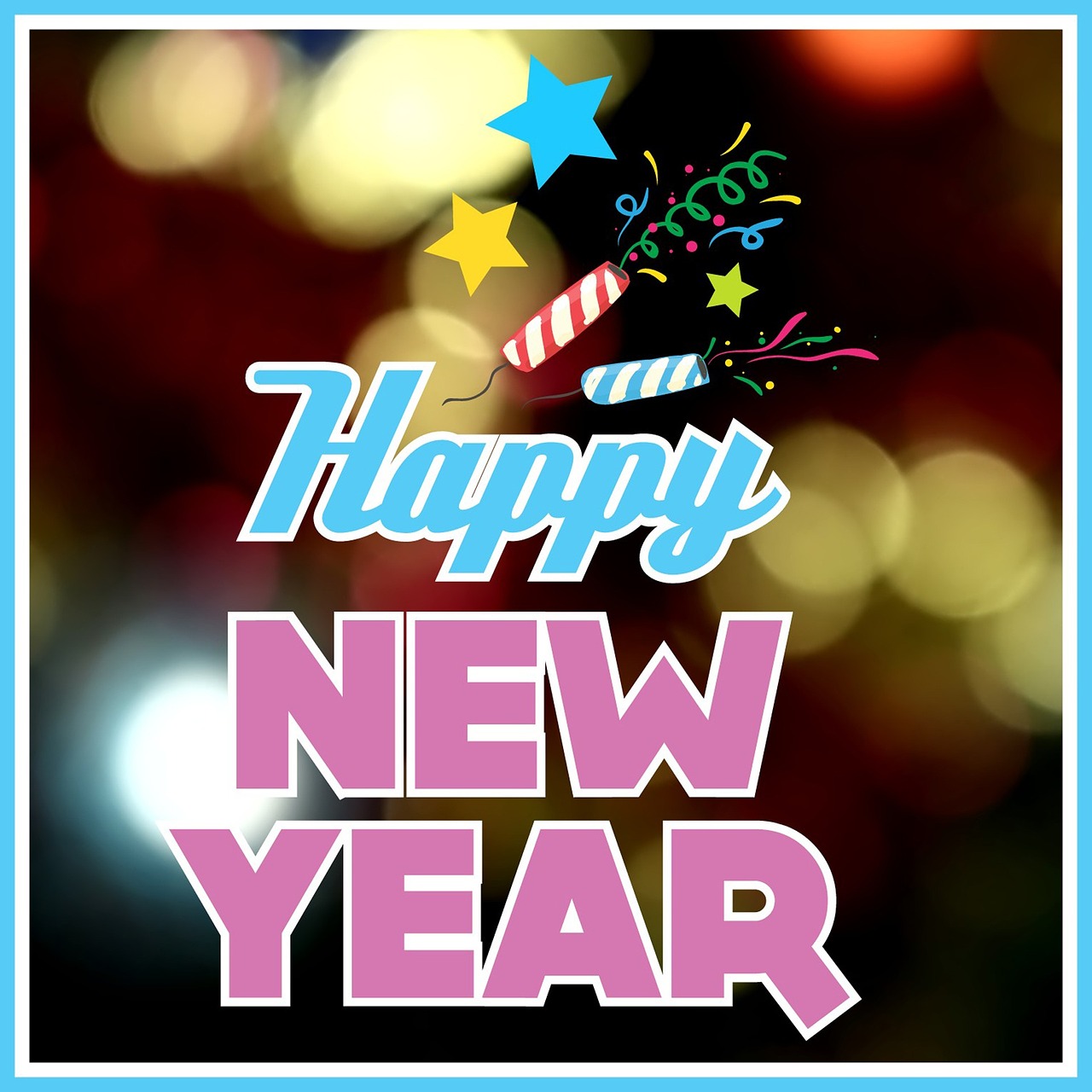 ---
December 2020
Office removals no need to be stressful
Moving your office into another place can be a stressful operation. In the event that you don't design altogether progress of operation, it can likewise be loaded with pressure, uneasiness, and you can lose some equipments, items and documents.
Time of removal planning
Planning your move out of an old office and into another office is an important moment. You should facilitate all the coordination in a convenient way because missing of one point from the plan could spell disaster for your moving day.
For instance, if you forget to turn on your utilities preceding the move you can stay without power or water for the initial days in the new office. You will ready to start relations with customers in a new place but your office will not ready and that's why you have to remember about media for the new office. It is a very important point.
Holding back on the best possible materials from the old office and sending them to the new office will let you to save some money.
Choosing the right removal company
The office removal company should be furnished with every one of the instruments and technology to take care of business directly without damage. The team of workers should be trained very well and should be well experienced from past removals. Removals company should have to disposition different group of lorries and scale of removal let them to choose optimal number and size of trucks to realize your order.
Removal company which you want to hire to your office removal should have good reference from ex customers. This step you can easily check from internet.
Risking of damages
At the point when you transport and move heavy items and boxes without the correct hardware or preparing, you are probably going to damage some of your goods and documents from the old office. The most widely recognized damage during moving to a new place is destroying a documents and office items from not well packed boxes. That's why you have to pay big attention which way the workers pack your items and prepare them to transportation.
Packing and Unpacking
Packing and unpacking your assets are the two generally tedious assignments during a move, but they are the most important points, and they decide about the success of your office removal.
It takes a lot of vitality and solidarity to pack all your items and office furniture but must be done well if you don't want to lose anything. When you've got everything securely to the new spot, it will the important time to securely unpack all.
With the help of professional movers you can finish removal within 24 hours and next day your office will ready to give services for new customers.
If you have to realize a small or medium scale removals for your office we would like to invite you to contact with We Clear Everything. We have many years of experience and big number of satisfied customers.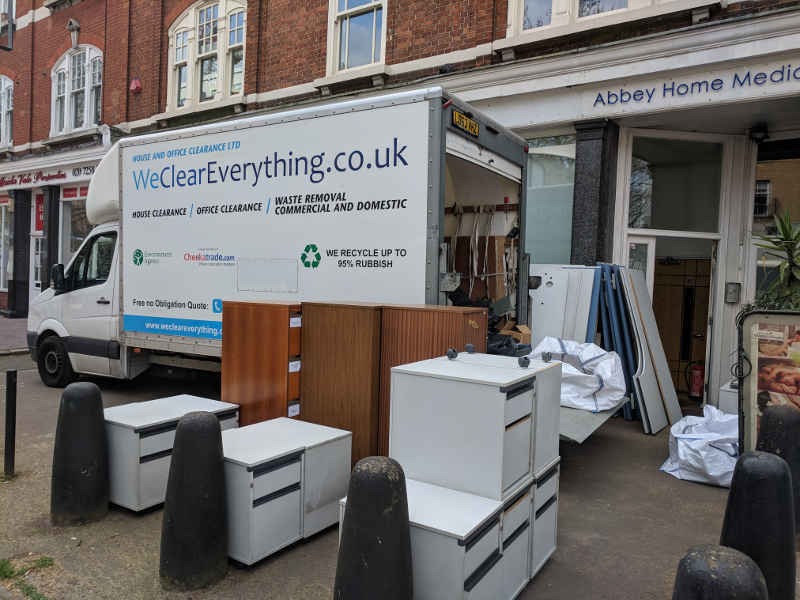 ---
November 2020
Professional House and Office Moving Company
There may be times when your office, flat or house have to change their location. Always may be several reasons for this relocation. Owners of business may decide to shift to a new workplace due to some defect s to repair in office or simply it is time to move on new better looking for customers place.
You have a big flat, house or one small office you should remember that relocating process is not easy. Every relocation involves a lot of preparing jobs and time but you can reduce that job and all worries if you hire a professional company to realize this job.
A professional office and house moving company is the perfect solution because they will take care of the IT equipment, office furniture, documents and everything what is there to relocate.
In short time they will disassemble the IT equipment, furnitures and documents and pack them into the big boxes for transportation. The same work procedure they will realize also while house removal.
Co-working with professionals you can be sure that they will carry the office furniture and other accessories without causing any damage to them.
Short or long distance removal have for a professional company the same meaning and only kind of trucks to use can be different, up to scale of moving.
In the every city are several local movers which are offering services to offices and homes.
The local movers they know very well the city and this knowledge is helpful to ensure timeliness in the service.
For example We Clear Everything, the local company for moving and house and office clearance in London would be beneficial for an office or house / flat relocation in London.
We Clear Everything are cost-effective, professional company with long experience in London.
We ensure a risk free transport of every office equipment and every item of our customers. Your removal with us will very good organized, effortless and convenient for you and with a very reasonable price.
If you have some question about our services for house and office we invite you to call.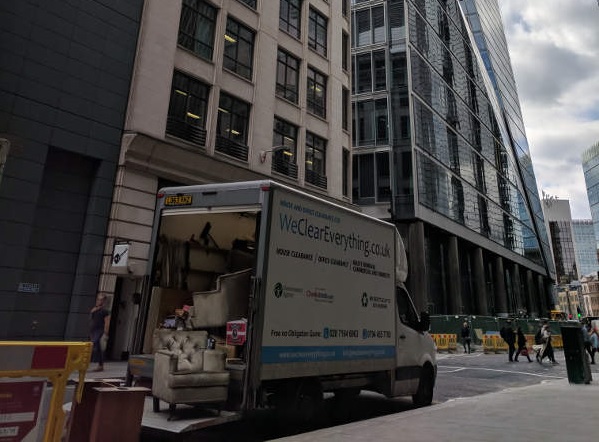 ---
October 2020
How To Get Rid Of Junk and Unwanted Items?
As we grow older, many of us acquire a very large amount of junk.
We buy things like books, clothes, furniture and electrical items.
Maybe due to older ones wearing out or going out of style or just through a change of living circumstances we buy more and more new things and around us growing a stock not useful items.
Either way we end up with more stuff than we have use, and they slowly convert our free space to be a full of junk space.
The only escape from being completely submerged in stuff you don't want or need is to get rid of it. This can of course be hard for some objects because they are with memories attached.
I know will hard for you to throw away some items, but to get free space at home you need to get rid of them no matter what.
Here's how to do it…
Garage Sale
If you have unwanted items which you think will be of use to someone else, you could make a bit of money by selling it all. All you need to do is to cart all of your stuff down to your garage or front garden or maybe even into your car and off to a car boot sale and let people buy it all.
By offering lower or being very flexible on your prices you should get rid of everything in one go.
Junk Clearance
If you are worried that you are too sentimental and you are sure that among your junk nothing really of value, you might want to consider employing a house clearance company.
They can come into your home and rapidly remove all your stuff and take it away for recycling or to be ethically disposed of.
Sometimes referred to as 'house clearance', these companies offer also office clearance and garden clearance too.
Charity
A final solution to get back free space at home and to not throw any items without a reason is to give all your junk to charity.
You could either put all your stuff in a car or take it down to your local charity shop where they will be very happy to take your stuff. Or you could call a charity and ask them to come and collect all your stuff. This service is normally only offered if you have a lot of stuff though.
So, you have three right way to clean up your home from junk or from not useful items. Which way you choose is your decision but every that way is good for you and for the natural environment. We would like to recommend to order house clearance service because they will do everything for you and without any disturbance for your daily life.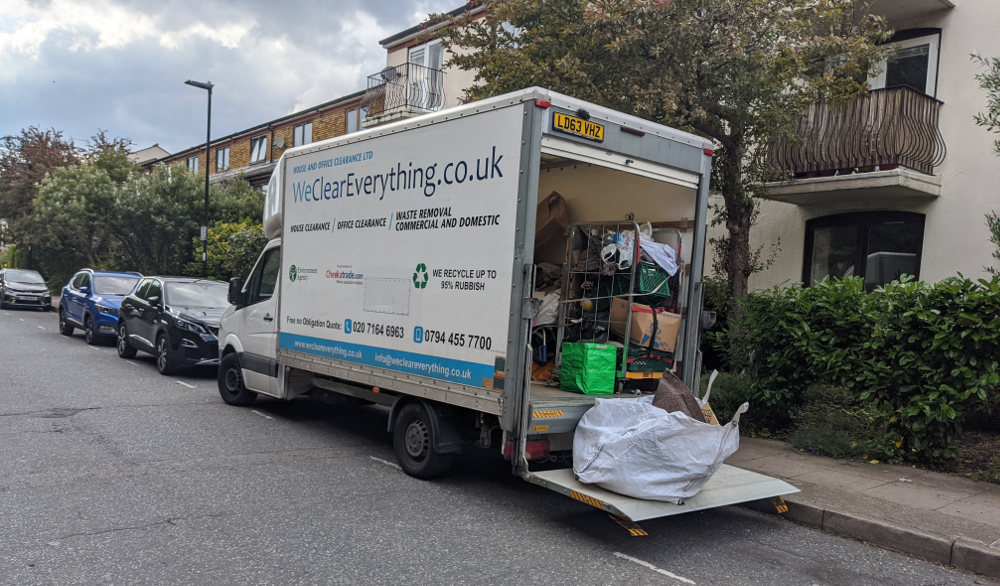 ---
September 2020
How We Can Reduce Global Warming
We people are living today in Global Warming period, and we experience effects of global warming very often
That effects are really drastically in last years.
Last years report show that level of ice on North and South Pole going down and level of oceans growing up.
Fires in Australia and many other places on the world, floods, cyclones and hurricanes are destroying natural environment.
Huge worldwide alarm for people should force us force to be active to stop global warming. Families and local community also have important duties to realize on front of fighting with climate changing.
Scientists teach us that everyone can do something for environment and try to reduce warming effects.
If you also want to put own contribution in reducing of global warming you should remember about those points:
• reduce all household rubbish
• send to recycle everything what possible to recycle, for example old newspapers, plastic, metals and glass. To do it effective you should co-work with your local house clearance company
• reuse every thing what can be reused at household and buy only things which can be reused
• reduce the use of air conditioning and heat
• add good insulation to your walls and windows to keep the temperatures
• reduce use car, use public transportation
• use only fuel efficient car
• use alternative fuels like biofuel or electricity
• often buy energy efficient products
• use only new generation bulbs in lamps
• don't buy and don't use plastic bags
• always switch off all not necessary electric devices at your home
• be an active person to local environment actions, for example plant trees
Remembering these advices, you will contribute to reducing global warming.
Good luck!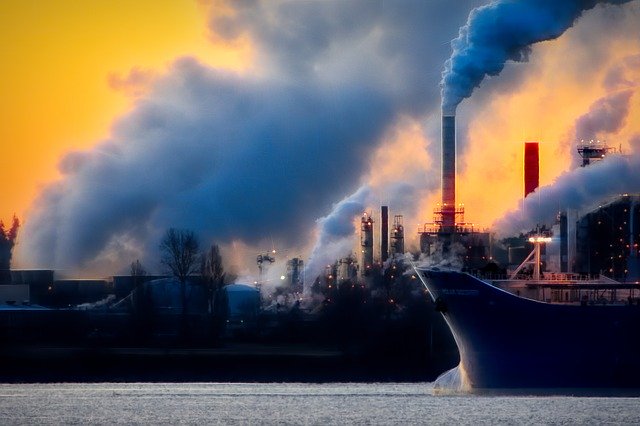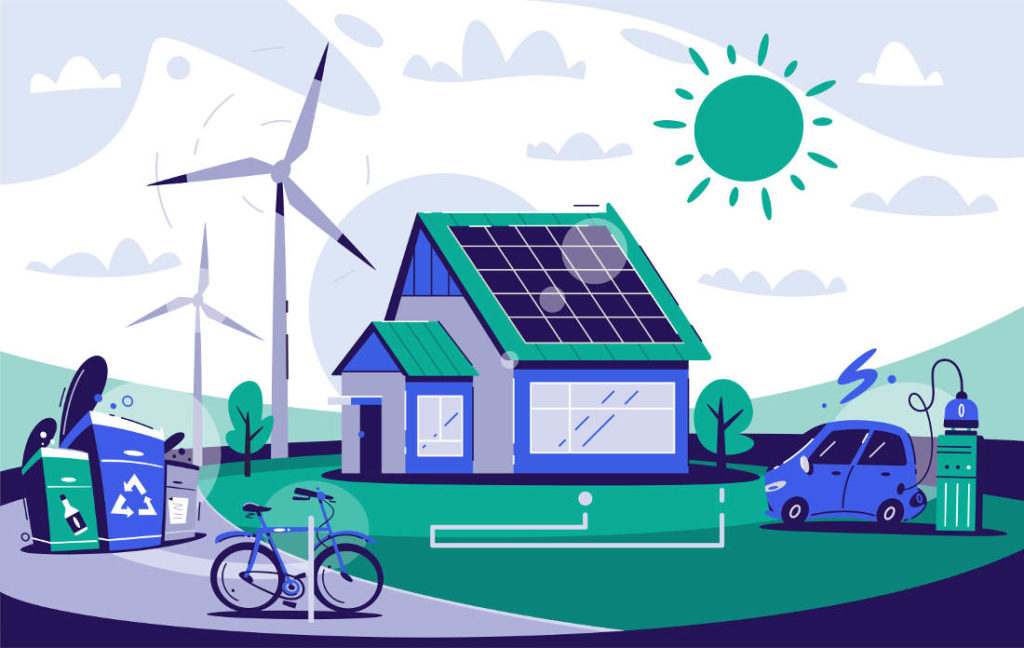 ---
August 2020
Old Furniture removal
Everyone has a some furniture that they are especially attached to. It could be an old bed that you've had since you were a teenager or a dining room table where your family enjoyed great meetings and meals.
Finally, someday will come a day that we need to change some furniture.
We know the feeling when it's time to say goodbye to old furniture and send them to recycling, it's like to say goodbye with a loved one forever. We've had so many great times with that item that getting rid of it is really hard.
If you try to get rid of that old, not useful furniture yourself you'll quickly find that old bed or other furniture is probably too heavy or too big to take this item yourself out from home.
So, when the decision is finally made you should hire the pros to do it, the best will experienced house clearance company.
House clearance company have experience with old furniture removal, and they have large lorrys to easily transport your old stuff.
Best of all, they'll send your old furniture in the right place. If furniture are in good condition, they will donate your to charity shop.
If furniture are in poor condition, too much broken, they can be sent to the proper recycling facility where the parts can be broken down and then reused for someone else in the future.
No matter how hard is to part with old furniture but you'll feel well knowing that somewhere somebody can still use your old furniture or their parts. This satisfaction you will get from good house clearance company who know how to recycle old furnitures in right way.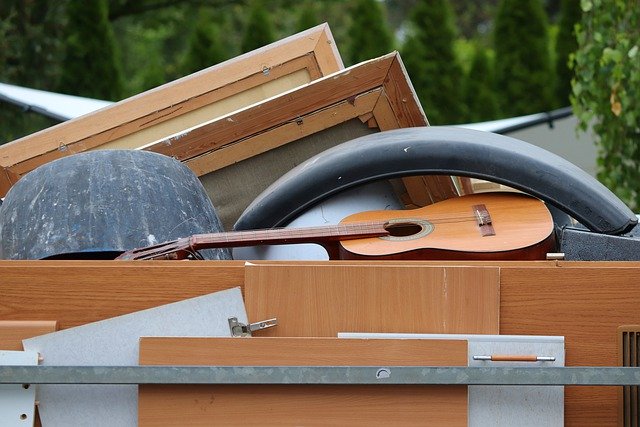 ---
July 2020
Relocating Your Business to a New Office
When moving to a new office it's very important to plan on time everything right especially if you're a small business owner. You have to keep control on everything but it is not easy for one persone.
It's all about informing your clients and business co-workers that you are going to change address and to give them your new address with full information about new office.
The act of office relocating can be very stressful so making sure that in new office everything is in place. With this knowledge all that situation will less stressful and make the move go smooth without a problem.
When moving to a new office you have to make sure the basics are in so you can run in new place as a business as you did in the last office. Phones lines and Internet have to be put into place so you can get connections as soon as you move in. This can be quite tricky as the timing can be difficult to get right but the phone and Internet are your main contacts to the outside world, and they must work for you on date.
Moving your office equipment to the new office and getting it all in place ready for business can be made easier if you get some professional team to do it.
You should know that getting a professional removal company takes the stress out of it and it can quick and not very expensive but need to talk with 2-3 office removals agency.
Also, if you have a lot of rubbish or unwanted items at the old office and you need it clearing there are plenty of office clearance companies who do it quick and easy and even recycle.
Maybe you just want a fresh start in new office and want everything new then they can clear out that old office in on time.
Everything before sending to new place will sort, packed and moving safe but there is one that should be done before all else.
Your clients need to be informed of your change of address and your contact details need to update them as soon as possible so new clients can start contacting you at your new office and you will be ready for business in first hours at new address.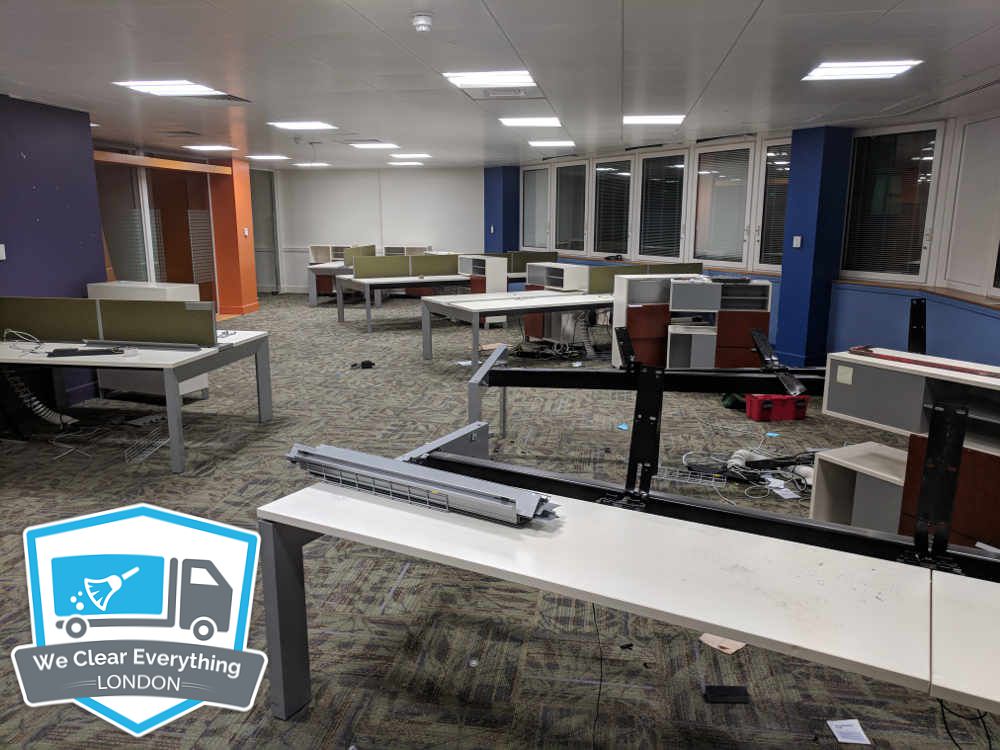 ---
June 2020
How to reduce the amount of household rubbish?
In recent years, the statistical European has been producing more and more rubbish. In this way, man contributes to the degradation of the natural environment and the greenhouse effect, which causes climate change and cataclysms that affect us.
Can this process be stopped, slowed down and even reversed?
Yes, the way to reduce environmental pollution by waste is segregation and recycling. We should start limiting the amount of rubbish produced individually, from our home, ourselves and our family.
Shopping
First, when going to the store, let's take reusable bags with us, we will not have to use disposable plastic bags offered in stores.
When buying chemical products for the home, choose those in larger, economical packaging. They will last longer and will help reduce the number of packages that reach the bin.
When buying cosmetics, pay attention not to choose products that have been packed repeatedly, e.g. a tube with toothpaste additionally placed in a box.
When buying vegetables and fruits, do not buy items placed in trays, in plastic or foil containers.
Drinks, let's choose those in glass bottles. Glass bottles can be used many times, while plastic bottles are disposable.
If possible, choose to package made from recycled material.
Disposable items
Complete resignation from single-use items is impossible, but let's try to limit their use.
Disposable tableware, pens, razors, lighters and napkins are comfortable, but they cause a rapid increase in rubbish around us.
One reusable item can replace several dozen or several hundred disposables.
Quality
We pay attention to the quality of purchased products, this applies to industrial products, clothing and footwear. These products are more expensive, but they will last longer. When considering the quality issue, it is worth paying attention to the service life of the products. When thinking about particularly harmful waste, remember about medicines. Do not buy medicine "in stock", because they have a rather short shelf life and may end up in the bin because of expiry.
Food
According to a UN report, more than a billion tons of food are wasted worldwide every year.
Why is this happening? The main reasons for this phenomenon are too large one-time purchases, which means that we lose the sense of our needs. Another reason is the lack of control of shelf life and improper storage of food.
Most often we waste bread, sausages, vegetables, cheese, meat and dairy products. To reduce the amount of food wasted, all you have to do is plan shopping and control the current needs of your family.
Let's also try not to buy food for storage and promotion.
Cleaning
In every home, we do a thorough cleaning from time to time and this often involves a review of clothes, books and toys.
In this situation, do not throw unnecessary things to the rubbish, but if they are suitable for further use, let us give them to a charity. In this way we will give them another life and take care of the natural environment.
Planning and controlling the needs and purchases for the family is the most important factor that allows us to reduce the amount of household waste.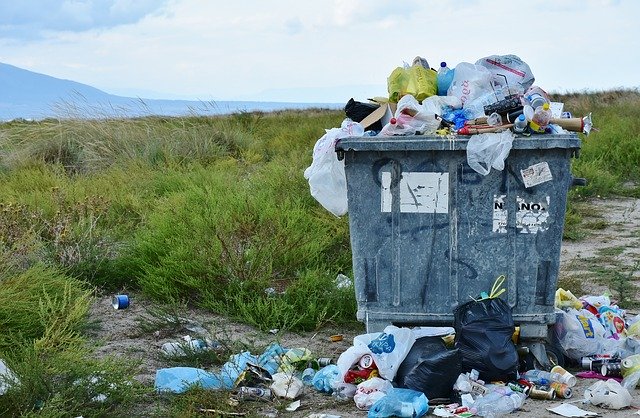 ---
May 2020
We Clear Everything – FAQ
London is a place where thousands of people in every month go to rent new apartment. To ensure that they have the perfect prepared apartments, Landlords work hard to keep their property ready for rent.
If you're a landlord, you'll have to make your apartment ready for the new occupants and to do it we recommend you to hire professional house and office clearance service from London.
We recommend our House and Office Clearance Ltd company.
Why should You use a professional house and office clearance service?
You should use a highly professional, reliable, and swift service that is very competitive on price, fully licensed, insured and compliant with UK legislation.
You may also appreciate a professional's commitment to delivering the most environmentally friendly clearance.
How we worke out the price for a house clearance?
There are some factors that influence the cost.
1. The number of worker we require to do this work
2. The cost of disposal and recycling of the items cleared.
3. The resale value of the items to be cleared.
There should be no hidden extra costs.
What sort of furniture and effects have a value?
Antiques, art, high quality designer furniture are the items that have enough resale value to offset against the costs of clearance.
What happens to the items once removed?
We are doing our best to ensure everything that can be reused and recycled is reused and recycled.
Does our house clearance company clear ordinary rubbish as well as furniture?
We will taking out iall general domestic and office waste, including rubbish, fridges, tyres, furniture, paper, and etc.
Is there anything they we can't clear?
We cannot clear hazardous materials such as paint, chemicals, solvents, medical waste and asbestos.
You have to be at the property whilst the work is done?
No. No need stay at home if you give us an access to your property. If you will not stay at home is important to know in writing if anything is not to be removed.
Are we licensed and insured house clearance company?
Yes, we are fully insured to carry out all the aspects of house and office clearance services and we are also licensed by the Environment Agency.
Would your company clean the property once it has been cleared?
As standard practice we will generally clean the property. However if you will request us to do more thoroughly cleaned, then we can take subcontractors.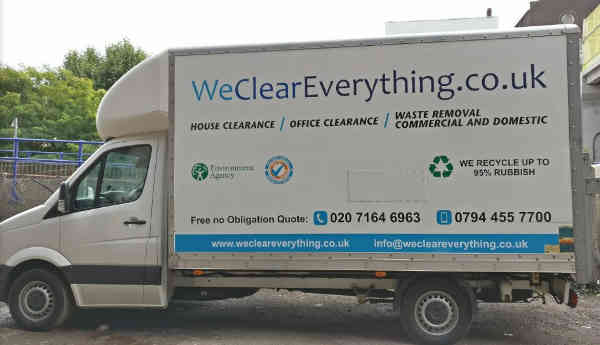 ---
April 2020
Right furniture for your office
For every office worker his office becomes a second home because on an average, he spends at least 8 hours at his work place everyday. That's why office should be as much as possible comfortable for office worker. How comfortable is office decide first of all office forniture.
If you have office and have clients walking into your office almost every day you should care about that and prepare office to be friendly for customers. Friendly office always look clean and have comfortable office forniture.
The interior of your office should not only impress your clients but it should be comfortable for your employees to work in.
So how do you choose the perfect office furniture?
for small business office their furniture shouldn't be expensive but should looks good
office furniture stores offer a variety of furnitures for different kinds of businesses and you can choose traditional or modern set of furniture
Choosing furniture for your office, make sure it is light weight and takes up minimum space.
if your budget let you to buy a chic furniture let do it because they will motivates office workers to give their best.
if you are not confident what kind of office furniture to buy then
visit a furniture store which provide clients with custom made furniture. Maybe there you will find right furniture for your office.
good office furniture store let you choose from a range of furniture like metallic to wooden or mixed options.
always remember that you need furniture which is sturdy and is really long lasting and this should be your priority to take right decission
remember that choosing right furniture to office do not need to keep investing in the furniture for the next few years.
Before choosing office furniture make sure how big your budget to buy furniture, then go and buy the best and right office furniture for your business.
If you still have old furniture in office and you not sure what to do with them we would like recommend for you office furniture disposal with professionals.
We Clear Everything have good solutions about office furniture clearance. Call us to get free quote.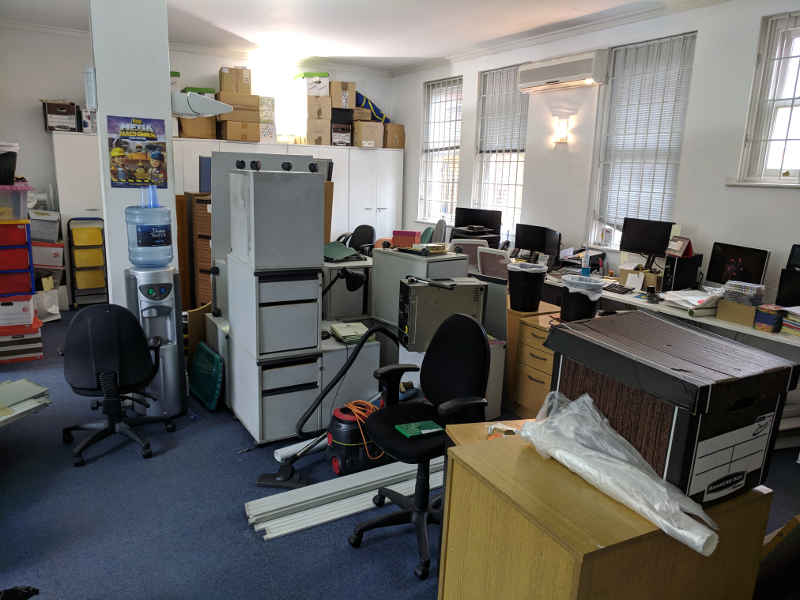 ---
March 2020
What you should know about garden clearance
Maintaining a garden sometimes can become a tiresome job, especiall if you do not know what to do with the garden rubbish.
The leaves and dried grass, old dried flowers and weeds, clipping and twigs, many from us will pile them over the corner of the garden because don't know what to do.
This way to mange garden rubbish will spoil the joy of gardening.
So, you have to kick into action to ensure that the waste from garden will not lay in corner but you will realise own plan to dispose them.
Why garden clearance is important?
Ensuring disposal of your garden waste is importent due to the following reasons:
removing the waste and rubbish will help you reduce the possibility of disease and disease carrying rodents, rodents like rats and mouses.
the waste and rubbish dumped in landfills can affect the natural environment adversely
government agencies and local city hall enforce environmental friendly laws from citizen to make sure that rubbish from property is getting disposed of properly ways.
Ways to get rid of garden rubbish
There are many ways to get rid of your green waste.
Hiring a skip isn't the cheapest option but effective if you have big stock of rubbish in garden and you want rid them imedentialy.
Composting is a great way to recycle the rubbish and helps you save lots of money. But composting in small garden in big city is a not feasible option and what to do with non-compostable green waste or old garden tools.
There only one way out from this situation.
If you have garden you should hire profecional garden clearance service. Probably hire them one or two time per season.
Hiring a professional garden clearance service will the best option as they can ensure proper disposal and recycling of your garden green waste. Hiring a clearance service is very helpful when you have a big garden with large amount of garden waste.
Before you order garden clearance you should call to few local services with question about free quote for their garden clearance services.
Many service providers will give you a free estimate at once after few questions to you about your garden.
This way you will know about the work and the costs of garden clearance for you.
They should ensure you that the materials transported away from your garden are recycled properly.
When hiring a garden clearance service make sure that they are fully insured and have all the necessary licences to perform this work.
Good luck during the garden season!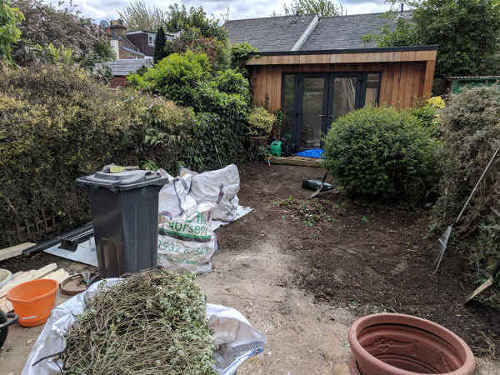 ---
February 2020
House Clearance for Letting
Letting houses is serious busness and it requires a lot of attention to detail and patience. Tenants often rent houses for extended periods and that time they accumulate a lot of rubbish and unwanted or distroyed items.
If you are landlord or owner that house you can be sure that tenants will not leave the house in the same condition as they found it. You should remember that the responsibility of cleaning the house does lie with with the landlord or lettings agent. Moreover, you should remeber that if your house is not cleaned properly, there you have less chances to find new tenants so fast as you wish. Thats why you should order effective house clearance for your property. There have been many situations where the tenants have left old bottles, mixed rubbish, old household goods in the basement that were only discovered by the new tenants. Many a times, they also tend to leave behind chemicals, expired medicines, etc, that can be hazardous for children and pets of the new tenants.
Ignoring a thorough clean up can lead to loss of letting business or bad publicity around.
As a house owner or house agent with several properties and many duty, it is quite difficult to inspect every place and corner when the tenants vacate your house. Probably you look at the general cleanliness of the house and then you return the deposit to the tenants. If you are working in this way you have big chance to get stock of garbage in or hazardous materials in your property in the basement.
House clearance specialists
For these reasons, it can be very beneficial to hire a house clearance company to take care of all the details for you. They have professionals who are experts in clearing and cleaning properties. They have necessary equipment to clean your house quickly and safely. Once you hire professionals, you can let go of all the stress and worries associated with house clearance. Most of house clearance company have machines and gadgets that can clean your house on time and first of all they have experience to do that. Professional house clearance services are the best way to ensure a clear and tidy house in every situation, even after contract with big family with few childerns.
If you co-work with specilaists from house clearance, you have chance to get new tenats and you can fetch a good rent!
More about house clearance and technique of working you can find by visiting www.wecleareverything.co.uk
We Clear Everything are experienced house clearance company in London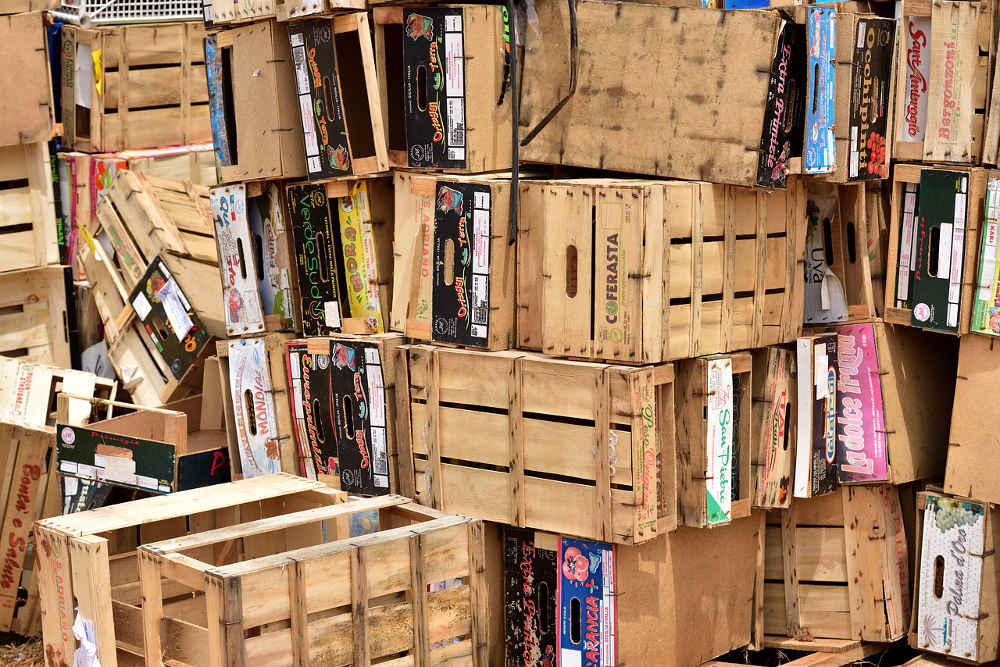 ---
January 2020
Best clearance and small scale removls service in London in 2020
If you are looking for best clearance and small scale removls company in London then here we are going to help you to choose the best. There are lots of clearance and removals companies in London and cities around. All of them will give you differente services and most of them high prices.
Here we cover all the important points regarding safety and eco friendly clearance and removals.
If you want any trusted company for clearance service in London we recomend you to read this article carefully.
There are lots of clearance companies are available in London but how to choose the best for your requirement.
Which clearance companies will give you the best service, price and recycling?
I am going to recommend you the best company in North London which is We Clear Everything. This is London Hackney based company and with the help of this company you can do everything about clearance and small scale local removals. We Clear Everything has lots of exciting offers and services for their permanent customers. You can call us directly and can order our team of professionals from next morning.
What you can order from us in London?
office clearance
local removals
garden clearance
furniture disposal
mattres disposal
single items transfer
What we offer for you?
Always available in next 24 hours service
Insured and licensed services
good size truck
Best Price Offers
Private and Corporate Relocation
You can trust our workers in every aspects of clearance without any tension and you can be sure that we provide services in cheap competentive prices. We always take care of customers items and your items will not get damaged.
Our prime point is the perfect quality clearance, over 90 % things to recycling and services on-time.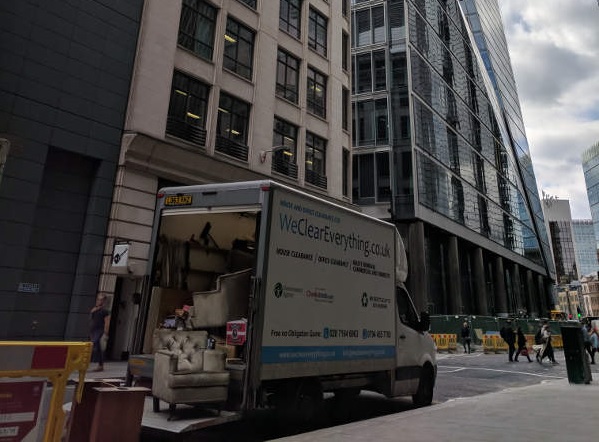 ---
December 2019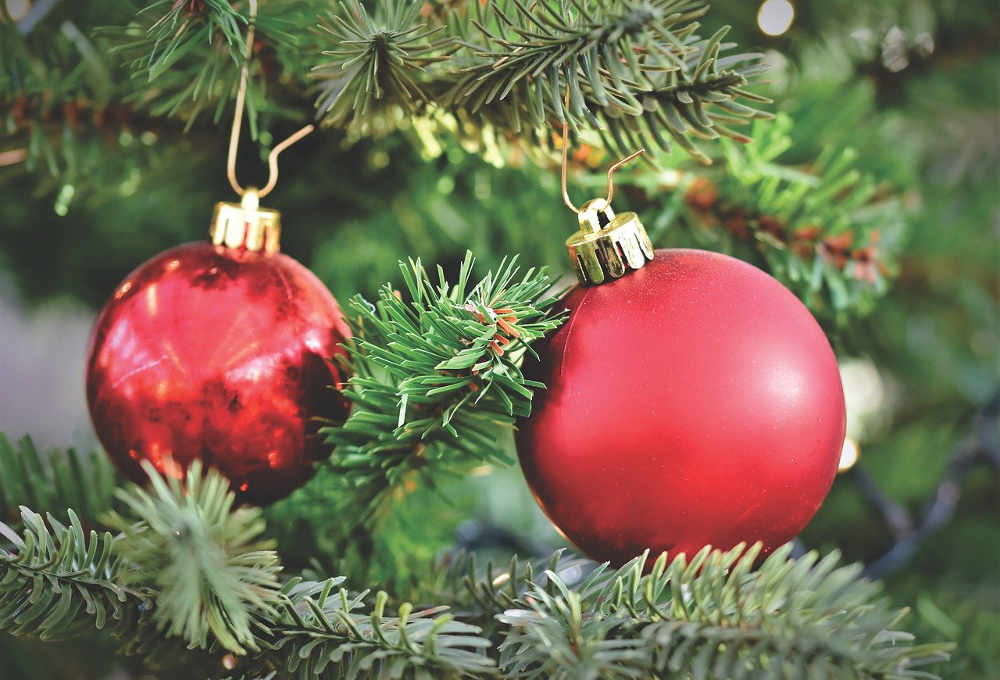 Marry Christmas and Happy New Year
wish You

We Clear Everything
---
How to improve our natural enviroment?
Our world and enviroment is in real danger situation but we peoples still have chnace to change this.
We would like give you a few sugesstions what you can to do to protect natural enviroment around you.
First of all you should reduce using fuel (petrol).  This is very importent for air pollution. That most dangerious for the air are pollutions from industry but millions cars on the roads give similar efect as industry.
Next importent point to improve quality the air are rubbish segregation and their recycling.
People don't care about them, they just easily throw it on streets or burn them.
We have to start recycling.
To solve rubbish problem you will get help from house clearance and rubbish clearance companies.
Our next problem is wasting of water.
People appreciate value of water when it is gone.
We have to start save the water.
Public transportation
You should use public transport as often as possible and use unleaded petrol.
Bicycle. If you work not far from home we suggest you to use bicycle.
Solar panels. If you are an owner of house you should buy solar panels to have a part energy from this natural enviroment.
Those and more actions will help to save our world for next generations.
Don't wait longer and start from today.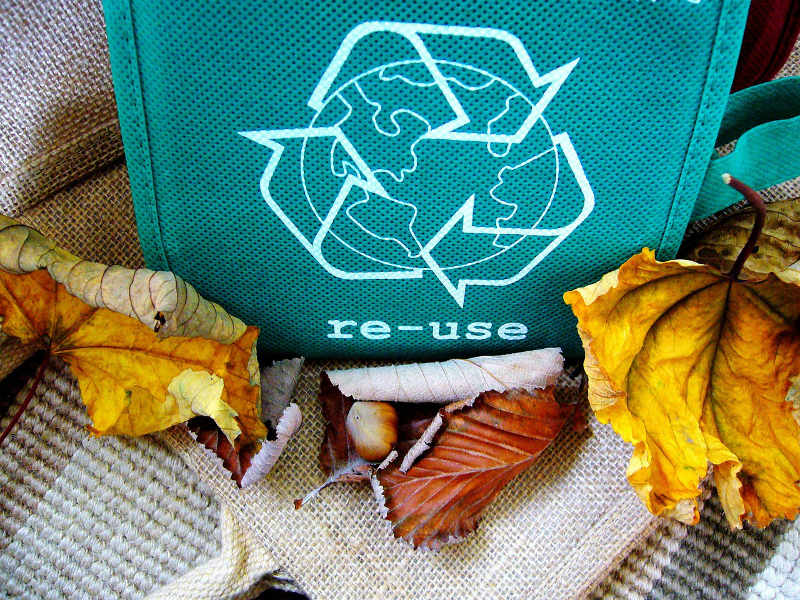 ---
November 2019
A life free from plastic.
What can you do?
Idea Zero Waste has reached Europe and the UK, changing the lives of many of us to be better. Caring for the environment, consisting in reducing the amount of garbage produced each day, does not have to be associated with great restrictions.
Where should you start life without plastic ?
From the limitation of plastic, which is the greatest threat to our planet.
How to replace plastic objects?
Contrary to appearances, we are not doomed to plastic, and there are more and more replacements for disposable items made from plastic.
Anyone who wants to reduce plastic in their lives can find a lot of small items for themselves, thanks to which they will be able to dispense with disposable trinkets, which form piles of decomposing waste centuries.
Instead of bottled water – tap water bottle, instead of plastic bags or plastic bags – fabric bags and mesh.
Thermal coffee mugs instead of disposable mugs offered by most gas stations or catering establishments.
Containers for sandwiches instead of foil, to which so many people still give their lunch.
Giving up plastic ear sticks, replacing a plastic toothbrush with a wooden toothbrush – these are simple changes that everyone can make in their lives even today.
Thanks to them, we can easily reduce the amount of plastic waste in our surroundings and more effectively protect the environment for our childerns and next generations.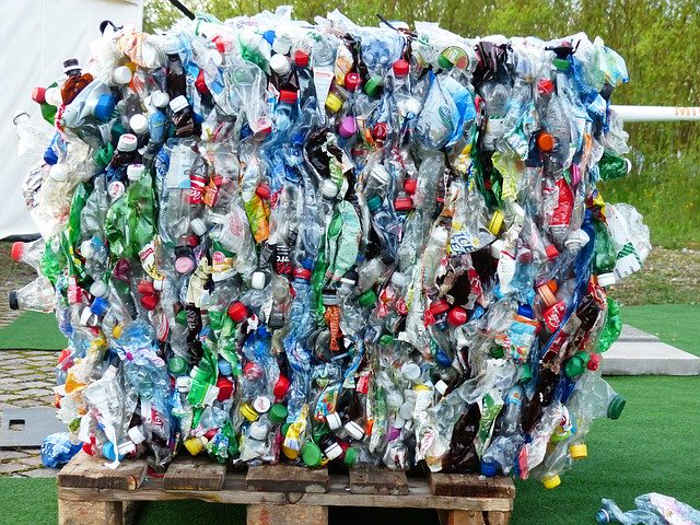 ---
October 2019
How to prepare the fridge for transport?
The first thing you need to do is empty the device with food and other products.
Check if the fridge and freezer are empty. If the refrigerator is empty, it can be disconnected from the power source and the cable rolled up and taped with tape so that no trouble spreads out during removal. Remove the shelves from the refrigerator will make it lighter and easier to use it.
All moving parts in the refrigerator are glass or made of plastic and you should care how to pack them.
Therefore, the packaging company uses special blankets and foil to pack them for more precise protection.
Important is that you need to defrost and dry the fridge before transport.
The final element of preparing the refrigerator for transport is secured by the door against opening. The transport company that we rent will secure the fridge door with the help of transport belts.
Transporting the fridge
Professional transport services will use of transport carts to transport refrigerators in a safe way.
Using the truck minimizes the risk of refrigerant leaking from the unit. The car that will transport our fridge must be equipped with a lift so,
The fridge must be packed into the car in an upright position.
Each delivery van or truck is equipped with special belts that can be used to secure transported refrigerator.
When your refrigerator will at new home you should remember not to turn on the fridge immediately after unloading. The fridge need 2-3 hours to stabilize the operating fluids.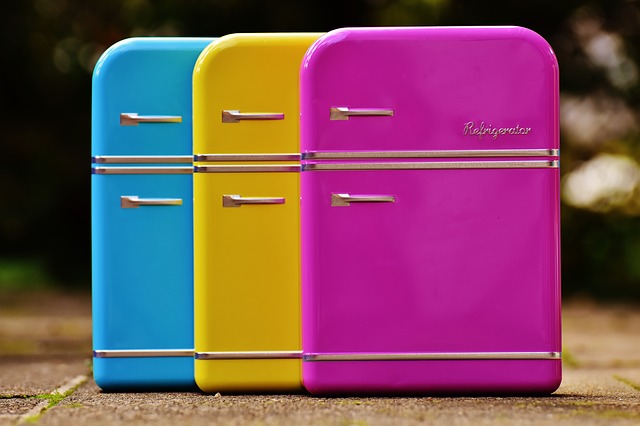 ---
Removals – a short guide
Most of us associate removals with stress, fatigue and mess. Unnecessarily.
Moving does not have to be stressful if we get to do it with earlier prepared plan.
Here in this short text we would like give you some tips on how to organize your removals in the least onerous way possible.
On start you should remember that you have two choices.
You can arrange the removal yourself or with a moving company.
Before you take this decission you should estimate how many things you have to take with you.
How much and what is the furniture, how many books and CDs (converted into cartons).
It can be estimated that over 20 midium sized cartons are needed for a 2-room flat.
This information will be important not only when packing but also when valuing the move.
By the way, it's worth cleaning up your belongings and deciding which ones to throw away and which ones to take to new home.
If we use a moving company, all this information will be important to be able to choose the right car and the number of people to help with removals.
It may happen that an inaccurate or changed at the last minute list of things will cause great unpleasantness and additional costs. That's why remeber to pay big attention to give right information for removals agency.
Packaging
Complete a set of cardboard boxes and plastic bags or use the ones provided by the moving company.
Currently, many companies have it in their offer. Everything possible can be packed in cartons, because it greatly facilitates not only the arrangement and organization of things, but also the transport itself.
Books and CDs should be packed in moderation. Too heavy cardboard may tear.
Electronic equipment and glass, e.g. dishes, must be additionally secured with bubble wrap. Carton with such items must also be additionally marked, e.g. "Attention glass!"
Pack the glass, porcelain, etc. separately. It's best to wrap these things in bubble wrap or wrapping paper or newspapers.
Household appliances such as refrigerators or freezers must be thawed. From all this type of equipment it is necessary to remove moving parts: shelves, grilles, drawers. The equipment can be additionally secured with foil.
Plants are best transported in specially marked boxes with holes so that the flowers have something to breathe.
Large furniture must also be carefully secured: close the drawers, stick the keys to the correct furniture, remove all moving parts, e.g. glass shelves in the sideboard.
If you're planning on transporting antiques, it's best to choose a company that has experience in this. A specialist in this field will draw up a list of valuable things and will be responsible for their safety.
If you have non-standard furniture, e.g. a huge mirror or piano, let the transport company know about it.
You can cover the mirror with an "X" tape.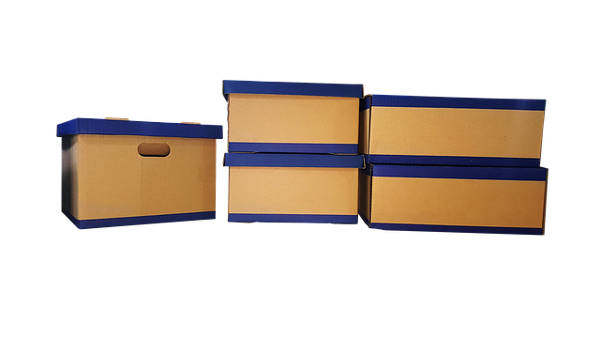 How to choose a moving company?
You can look for the right company in a classic way – by calling companies, sending emails, ask friends and etc. You can also save yourself time and stress by placing an ad on gumtree.co.uk or other similar service and wait who will call to you..
If we prefer to organize and check everything ourselves, it is worth paying attention, first of all, to whether the company has a license to conduct its activities and appropriate insurance.
Insurance
The carrier is obliged to take out special liability insurance in transport. Protection usually includes liability for loss or damage of entrusted goods caused by the carrier.
If you are looking for a company to relocate internationally, it must also have additional liability insurance for the carrier in international traffic.
An additional advantage of the company will be the type of third party insurance and removal insurance, which provides protection even in the event of theft.
Help with moving things
When looking for the right company, it's good to remember that a transport company is not the same as a removals company.
It is also necessary to indicate whether it is about the transport of goods (car with driver) or help with loading.
Efficient communication is the most important thing. On the customer's side, this means: accurate description of the list of items to be transported and their expectations from the moving company, e.g. packing things, bringing things, etc. The valuation of a removal will be valid addresses and dates of loading and unloading, how many people will be needed to help, etc. Very it is important to know if there is an elevator in the building. In addition to transport, it is worth having a moving company: disassembly / assembly of furniture as well as loading and unloading of property.
Prices
Some companies apply an hourly rate, some at a kilometer rate.
Important: Check you have to pay for the return route of the car or not. Some companies ask about that.
Good luck!
---
October 2019
How to organize mattress transport?
Are you moving and need to transport the mattress?
You can do it safely on your own if you have big car or you can order professionals from removals company..
The best way to transport a mattress always depends on its type and dimensions, but always remember that any type of mattress should not be bent during transport.
If you buy a new mattress, the store will deliver it to your home for an additional fee and the store will ensure its safe transport.
If you're moving, there are ways to transport your mattress safely and efficiently. How to do it? Just remember this three points and your mattress will move to new flat safetly.
– ask someone for help to take mattress to car due to the large dimensions of the mattress
– you should wrap the entire mattress with foil to protect it from damage and dirty in transit
– remember to transport the mattress flat
If you decide to use professionals you should remeber that the price for transporting the mattress depends on the distance to be pierced.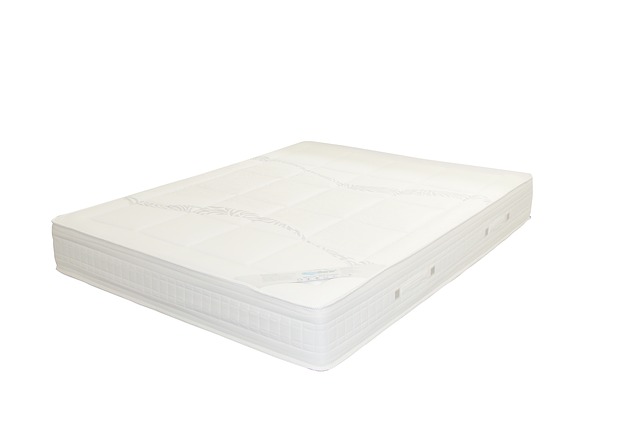 ---
September 2019
TV set's removal by the experts
Every month in London a lot of peoples trading up TV set and always they stay with question what to do with old TV.
Old or new generation TV but always its big, dusty and heavy hard to move somewhere.
At We Clear Everything our experts have good knowlegde and experience what to do with old or new generation TV set.
We know how to dispose of your old TV set to recycling.
Televisions and monitors are one of the most common items we find when we come to house clearance jobs in London.
Always we need to have plan where to send your TV set to recysling.
Old televisions and computer monitors are hazardous waste by UK and EU regulations and they must be professional recycled.
We Clear Everything co-work with recycling centers where all televisions and monitors undergo the most comprehensive recycling process.
What will happen there to your old TV reciver?
Experts from Recycling Center they know that every single part can be reused or recycled. The plastics are recycled into new products, main boards are smelted to recover valuable metals.
From cables are recovered copper and plastics.
The glass is treated with for reuse in Screens and Monitors.
TV Removal And Recycling is not so difficult if you order true experts who know where to send your old TV set.
At We Clear Everything we know well what to do with old TV set and monitors.
Simply contact us and our customer service will arrange a convenient time for you and us to come and collect your old TV reciver.
We Clear Everything provide TV disposal in line the UK and EU regulations.
In addition to TV removal we can also remove computers, printers and another electronic and electrical appliances.

---
August 2019
Unwanted furniture disposal
Everyone of us from time to time ask themselves a question how to get rid of furniture we don't want any more. Whether they are in good condition or damaged or completely useless.
Disposal of any unwanted furniture doesn't have to be a hassle or nightmare.
Once you make a decision you don't want something you have choice what to do with it. You can sell, donate or recycle your unwanted piece of furniture with ease.
Donating furniture to your local second-hand shop or charity is a great idea.
While getting rid of furniture you are helping out your chosen organisation. Some charities offer free collection service which is always a bonus, just call them and arrange a date.
Recycling is the best way of getting rid of unwanted furniture that is damaged or no longer in use instead letting it go to waste. Every area have services that will help you. It can be collecting a furniture off a curb side on designated days or just paying recycling centre to collect your broken piece. To find out contact your local authorities.
Selling your unwanted furniture if it is in good condition is another option.
Just clean your furniture, take picture of it from variety of angles, write a description, decide on a price and advertise it for example in your local supermarket, on an online market place or put it up for auction at an auction house. If you want to quickly get rid of furniture give it away for free.
Process of furniture disposal can be easier with help of professionals like removal companies, local council or just a friend.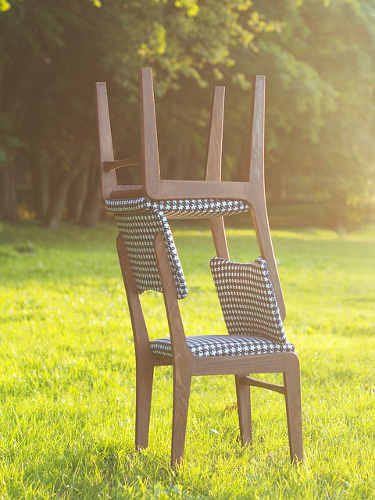 ---
How to find the right house clearance service?
House clearance industry these days is full of many different companies and it's difficult to decide which one is best for you.
That's why always check the following aspects:
how long the company exist on the market, it's always better to go with well established and experienced company
do they offer free quote just over the phone or they visit your property ( some companies even offer video surveys)
what sort of payments do the house clearance service accept (common payment methods include cash, cheques, bank transfer)
if the service has valid license for waste disposal and is registered with Environment Agency (it's required by law), it's also worth to check if they have license for hazard items
do they have insurance (in case of any accidents)
find out about their complaints policy
what sort of vehicle they are using
how long will it take the company to finish the process of clearance
does the company offer part house clearance or only full house clearance
how many per cent from clearance goes to recycling
do the company cooperate with local charities
While looking for the right company start by narrowing down the list to your closest area and then compare all other options.
Another good idea is checking comparison sites and the customers reviews.
Once you have chosen your clearance company it is helpful to send them brief list that contain specific information about items in your house. For example if you have any big wardrobes or large furniture that may need to be dismantled, very heavy or difficult to move things etc.
Clearance and small scale removals
As you are checking house clearance services you may notice that many of the companies also offer small scale removal services.
Most removal services help individuals and companies to transport their belongings when moving to a new property. The prices are tailored specially to clients needs.
The most common service supplies you with a removal van with a crew and includes travelling. Some of them offer extra services such as packing, dismantle and assembling furniture and even storage.
Whether you are looking for house clearance or removal company always check most important aspects for you, it's not only the attractive price and quick service that matter the most. Quality, experience and reliable service is what you need!
The best house clearance service will provide you with complete piece of mind as well as reduce stress and take away the hassle that house clearances can cause.
All of these suggestions for perfect house clearnce service in London are met by We Clear Everything, www.wecleareverything.co.uk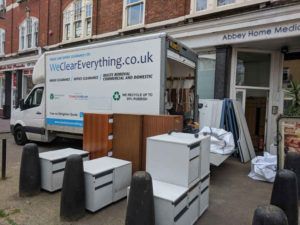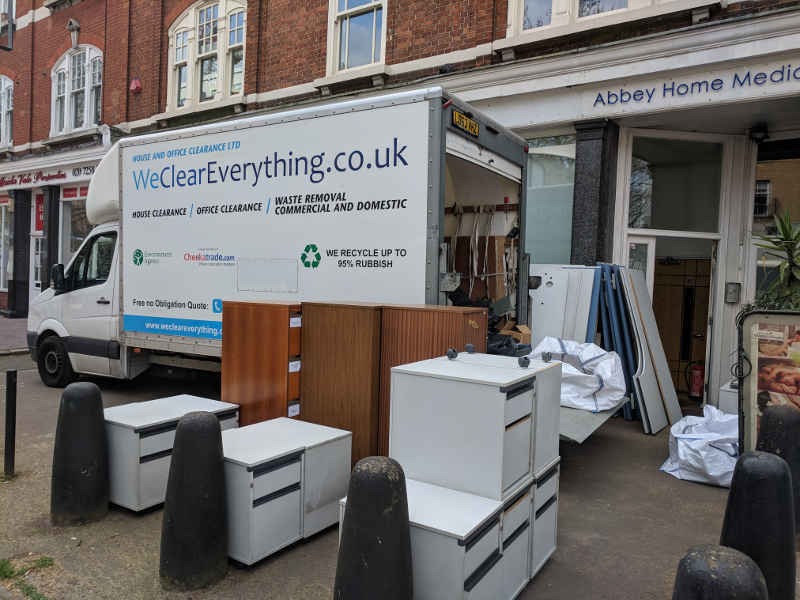 ---
June 2019 
Climate change and ways to reduce plastic
The effects of climate change we see every year more and more.
Now we have to take decision, what we can change in our style of life to reduce negative effects of climate for our life.
If we will late with this decission can be to late for us.
What we are currently experiencing in our daily lives.
Rising temperatures
Changing sea levels and temperatures of water
Extreme weather – big storms, drought, floods, torndo, cyclones and another extrems.
What we can to do in this situation?
First of all we can reduce our consumption and in our everydays style of life. We can eliminate or reduce plastic from our life, this is first step. To do it we no need to pay any costs, just only think before we buy something.
Everyday while our work we see kilograms unnecessary plastics.
What we can to do to reduce plastic in our life?
We want to present some ways to reduce plastic in our daily lives.
1. Use only multi-use bags made of bio-degradable materials
2. Opt out of disposable plastic cutlery.
3. Do not buy any disposable straws.
4. Give up plastic cups for tea and coffee
5. Do not buy vegetables and fruits packed in plastic bags. Use own multi use bag.
6. Do not buy liquid soap in a plastic container
7. Do not use plastic containers. Replace them with glass containers
8. Use a reusable bottle. Do not buy water in small plastic bottles.
9. Use trash bags made of biodegradable materials
Do not wait until tomorrow, but start today.

March 2019
Safe removals – tips
1. Preparing cartons for larger items.
Prepare cartons from strong cardboard and cut in them openings for palms
2. Plastic bags for underwear and clothing
Plastic bags will allow for safe transport of clothing, underwear, shirts and everything from wardrobe.
3. Wheeled bags for very heavy items.
For items like books, analogue CDs, and DVDs and other small but havy items
4. Preparing the washing machine for transport
Disconnecting the water and drain, unscrew the filter and empty the washing machine from the water, and then dry it. Secure washmachine by immobilizing drum.
5. Preparation of the refrigerator for transport
Defrost the fridge, wash it and dry it, and then secure its movable elements before moving
6. Plates, glasses and cups.
Plates, glasses and cups pack into tight cartons, translate them with plastic plates or wrap them individually in towels, napkins or wrapping in paper.
All items we should pack so tightly as possible to prevent them from moving in a carton.

February 2019
Recycling and house clearance – perfect match
The only way is to recycle
According to the recently published data, British households threw 22 million tons of waste just in 2018. This number compared with the filling up dump sites, is alarming. Even though China was willing to import any amount of rubbish to recycle, they have recently decided not to accept low quality material anymore. For this and for many more reasons, recycling has never been as important as it is now. Therefore, we will try to explain what recycling is; what its challenges are and last but not least we will mention house clearance companies as an example of good recycling practice.
What is recycling?
It is common knowledge that recycling is a process of obtaining new materials from waste or converting them into new objects. Basically, instead of being kept on the landfill, rubbish is transformed and reused. It is worth mentioning that reusable waste falls under one of the following categories: glass, paper, plastic, tires, textiles, or electronics. Because of that, recycling is strictly connected with the process known as waste sorting, which usually takes place in the households.
What does the process look like?
The main and ideal premise behind recycling is the production of new materials and products out of waste. This process starts at the place where rubbish is generated, by collecting and sorting it. The policy of rubbish sorting differs across the boroughs and depends on the companies providing waste collection service, but there is a common practice to provide the users with 4 different collection categories (plastic, glass, paper, and biodegradable waste). When it comes to textiles, they are usually collected by organizations such as Salvation Army, which later on send over collected clothes to be reused or recycled. Electrical items, on the other hand, are often collected by local authorities or at the retailers.
How challenging it is?
One might ask: "What might possibly go wrong with recycling?". It is pure logic, you've got trash, you transform it, and you've got another thing to use. End of the story. It looks really good on paper but putting it into practice verifies this seemingly seamless process very quickly. There are plenty of challenges ahead of recycling, starting with mentality, via waste classification and technology.
Mentality
Mentality can be the biggest problem to overcome when introducing recycling regulations. People generally are used to certain way of living and introducing new habits in everyday life can be a tall order. Everyone who lost weight knows how difficult it was to resign from the food they were used to and replacing it with healthy options. The problem with rubbish collection is similar – to deal with it we need to stop throwing everything into one bin, so replace one habit with another. It really takes time and effort first of all. What is more, people need to understand why they should be doing this, which is not that obvious they will accept. Therefore, the authorities are introducing some legal regulations to make people feel the direct impact of waste collection on their lives. The arguments of greater good of the whole planet, though true, often don't speak to people's sensitivity as they cannot link them directly to their lives.
What to sort and what not to sort?
Another big problem for residents and companies collecting waste is the classification of the collected rubbish and the way it should be processed before sorting. "Is this paper or plastic?" – this question has probably crossed the mind of everyone who was trying to dispose of juice container. Or: "where shall I throw in this can?" Companies dealing with waste collection try to specify what sort of garbage fits in to the specific container, but some cases are still arguable. What is more, people are often misled when it comes to the way they should prepare the rubbish before throwing them away. Not everyone knows that paper that is greasy or wet often doesn't qualify as a reusable material. In addition it can contaminate the rest of the bin's contents so that it is no longer eligible for reusing. Another important question is whether one should clean the packages before putting them into the bin or not. The answer to this question is again ambiguous: you can, but you don't need to. It is recommended to rinse the packages for variety of reasons. It is more hygienic and makes it more pleasant to store the garbage at home, and makes work of people sorting garbage much more pleasant. In addition, the garbage prepared in this way is more likely to be recycled than the one that wasn't cleaned beforehand. There are advantages of cleaning the packages before throwing them away but it is not obligatory and legally regulated which introduces a bit of confusion.
Technological problems
Recycling doesn't only mean sorting rubbish but also production of energy out of waste. The process is conducted at special plants where biodegradable materials or plastics are converted into electricity or fuels such as methane, methanol or ethanol. Electricity and fuels are obtained in the process of combustion the side effect of which and main concern related to the method is production of carbon dioxide. Bearing in mind the rates of carbon dioxide emission imposed by the European Union, it is easy to understand that producing energy out of waste isn't again a flawless process solving out the problem of full landfills.
House clearance as an example of good recycling practice
House clearance is a service which helps people manage their rubbish or get rid of the belongings they no longer need. This trend has popped up a few years ago and it seems to have found a niche in the market, basing on the interest the consumers have in this kind of business. Waste removal companies help clean the house before its sale, support people who don't have time for cleaning or these who suffer from compulsive hoarder syndrome. The range of the junk they deal with is quite wide, and it includes:
Furniture
Clothes, fabric
Wet waste
Books, magazines
And many more
How does it work?
Waste removal company, to be entitled to take care of removing waste from the customer's property, should be approved by the Environment Agency and have the license. It is the first thing to check, while choosing a company to clean your house. It is also advisable to check their policy of dealing with waste. Majority of the companies try to minimize the number of items just thrown away, and might want to buy some belongings from you, in order to reuse them later. Items not qualifying for purchase are taken away and handed in to the organizations that deal with them. For this reason it is so beneficial for the environment that we use the service of such companies when getting rid of the household trash. They will take care of the rubbish in a professional way, making sure most of it gets second life. Many companies don't need to visit your property before estimating the effort and cost of the clearance – the conversation on the phone will be enough, however, if the cleaning process is more demanding and more complicated it might involve someone from the company visiting you. The price differ basing on the amount of rubbish thrown away, the distance between the removal car and the front door, whether there is a lift or stairs, and many more.
Janury 2019
How to organize the removals
Moving is not easy but just follow our advice and your removals will stressless.
Here are some tips from an removals company in London – We Clear Everything:
Prepare boxes, sacks and containers – Before packing, make sure you have the right amount of boxes. It is also good to have a sign of what you need, but also transport.
Mark glass and delicate items. All elements of deletion are packed in additional bubble foils, newspapers.
Plan dates – determining the time of packaging, transport and unpacking will greatly simplify your organization. If you want to take a few days off – plan your holidays in advance.
Give separate tasks between family members – a plan.
Start emptying and cleaning from one room and do not start another until the first one is clean.
Do not save on transport – if you want to move to the place without problems, do not put everything into your car.
Ask for help from professionals. Moving companies with extensive experience will result in the transport being carried out as planned.
Do not take any rubbish or unwanted items with you – do not use them anymore. Give old clothes for charity, throw away the broken equipment.
Do not delay deleting until the last minute. Do not put off the packaging and cleaning, because it can cause unnecessary nerves and misunderstandings
The issue of organizing traffic. Only small engagement and everything goes well, without any problems and without unpleasant surprises.
December 2018
Global Warming
From ten or more years many people in many countries feel unsure about the future. Their unsure feeling is about climate changing on the Earth.
Peoples are worried about Global Warming, Hurricanes, pollution and Earthquakes.
Among them are groups who are really angry but think reasonable and make deep analyse of global situation and try to change present situation.
That group of peoples hope that stilll not too late to stop or reduce bad climate effect.
Every year we see that rising sea levels and Global Warming.
Why? Because of human action, industry and human who need more and more energy, Oil Industry and first of all growing up CO2 emissions. Everyday everyone rising global CO2 emission.
What can we do about this CO2 problem ?
Specialists and the media tells us and teach us what to do in this situation.
First of all we should make analyse what to do in our home to reduce CO2 emission.
Reducing using plastic in our life.
Segregating garbage in our home.
To rubbish clearance from our home we should order only company who more than 90% garbage send to recycling.
In everydays life we should pay big attention about using water.
Food and another products we should buy only as much as we really need.
No matter what happens we should do our best for climate and for next generations.Let's all think about future and our childern before you throw garbage or using water without limit, we only hurt our future when we do that.Now is a time to work with each other for climatet.
Christmas 2018. Enjoy the magical festive period
Time going so fast and agin we have Christmas season.
As every year our team We Clear Everything would like recommend for you few good and famous Christmas Markets in London.
1. Winter Wonderland Christmas Market
Winter Wonderland, Hyde Park, open every day from Friday 23 November 2018 until Sunday 6 January 2019. Free to enter.
2. Southbank Centre Winter Market
Southbank Centre, Belvedere Road, London SE1 8XX. Open from Friday 9 November until Thursday 27 December 2018. Free entry.
3. Christmas market in Leicester Square
Leicester Square, London WC2H 7NA. Open from Friday 9 November 2018 until Sunday 6 January 2019. Closed on Christmas Day and Boxing Day. Free entry.
4. Greenwich Christmas Festival
Old Royal Naval College, King William Walk, London SE10 9NN. Free entry.
5. Christmas by the River at London Bridge City
London Bridge City, 2A More London Riverside, London SE1 2DB. Open from Thursday 29 November 2018 until Wednesday 2 January 2019. Free entry.
6. Winterville Market
Clapham Common, Windmill Dr, London SW4 9DE. Open from Thursday 15 November until Sunday 23 December. Free entry for under 16s at all times. Adults go free on Tuesdays. £2 on Wednesday, Thursday and Sunday, £2 after 12pm and £5 after 6pm on Friday and Saturday.
7. Pear Tree Café Christmas Fair
Lakeside Cafe, Battersea Park, London SW11 4NJ. Open on weekends of 01-02 and 08-09 December between 11am – 5pm on Saturdays and 10am – 5pm on Sundays.
8. Kingston Christmas Market
Kingston-upon-Thames town centre, Greater London. Free entry. Open from Thursday 15 November until Monday 31 December.
CLIMATE SUMMIT: COP24 . Katowice, December 2018
From 2 december until 14 December International conference COP24 is held in the Polish city of Katowice.
This most recent Summit is key with regards to planning the instruments that empower atmosphere objectives to be handled and accomplished adequately and effectively.
Three years on from the signing of the Paris Agreement, the parties to the UN Framework Convention on Climate Change will meet in Katowice, Poland. On this meeting they carry out the first global stocktaking of how the national commitments made thus far match up to the globally agreed goals limiting global warming to signficantly less than two degrees. Regions, cities and towns the world over have a large role to play in closing the gap between national level pledges and necessary action.  Every persons and family on the world can help to reduce CO2. First step for us is reduction plastics in our ordinary life and recycling.
To send unwanted items from your home to recycling you can order good house clearance team in London – We Clear Everything
October 2018
Recycling
Recycling, while previously was just a process, now has become a whole industry which takes in the waste and belches out millions. But the problem arises when meeting the needs of industrial recycling because the waste products being produced have no one category or type. Waste includes each and everything including plastics, paper, metals, cardboard, organic materials and even all the stuff from the kitchen sink and your home cleaning or old children toys!
Whether you are an individual or a company, recycling of the waste needs special recycling equipment. This is the reason that the market for recycling equipment is increasing day by day and modernized equipment are being manufactured.
The recycling equipment has to be efficient, effective and maximum output producing because simply crushing the waste is not enough now! The recycling equipment has to turn it into something usable therefore it is getting harder to meet the challenges of this market. Still there are some specialized recycling equipment that play a vital role, these include:
Crushers:
Bag Openers:
Pulpers
Baling presses:
Shredders and chippers
Conveyor belts
Recycling equipment can be found in many stores around you and some even keep all the types of equipment in one place for the customer's convenience.
The initiative of getting green energy to waste has helped the recycling equipment industry to flourish and spread worldwide.

August 2018
Benefits of using professional office clearing firms
Professional office clearers can usually clean your office quickly allowing you to settle into your new offices fast. If you require rubbish removal from your offices it can usually be done without interrupting your normal business activities and the minimum inconvenience to your staff. The use of professional office clearing firms has been steadily increasing as more and more businesses have been discovering the many advantages there are to using these services. If you are pressed for time and need your offices to be cleared quickly and effectively a clearance firm might just be the ideal solution for you. The service is reliable yet affordable and is much easier than trying to clear your own office. When choosing your next office clearing firm it is advisable to look for a firm that comes with many positive recommendations and reviews from previous clients. Some businesses work with highly sensitive and confidential data, it is especially important for these firms to use an office clearing firm that has a good reputation and can be trusted. Using a firm that doesn't follow ethical principles when disposing of sensitive data can have grave consequences for your firm and its reputation. You will thank yourself for doing the necessary research before using a office clearing firm.
We would like recommend for you wecleareverything.co.uk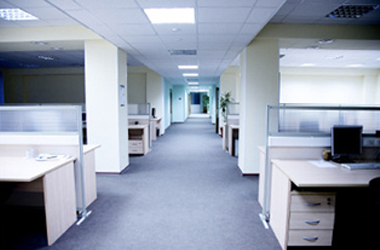 HOUSE CLEARANCE LONDON
A few advice before you will order house clearance service in London.
On a daily basis, wastes are generated from most of the activities taking place at home or in the office. These wastes from the kitchen and other parts of the house need to be cleared once in a while so as to keep the house in perfect shape and maintain a high level of personal hygiene. Nobody likes the waste to pill up at home and release bad odor into the environment which will endanger the lives of the entire community.
Coming across the right service provider for furniture disposal, house and office clearance most especially in major world cities like London can be a thing of a challenge for people who have little or no idea on how to go about the entire process.
Most often than not, the individual trying to obtain information about the best house clearance London, furniture disposal and office clearance can be overwhelmed or confused by the several numbers of results popping up after the search. After identifying these setbacks, we have decided to put together this article to serve as your guide to choosing the best house clearance service in London.
When it comes to choosing the right house and office clearance London, we suggest you take the following into cognizance;
The best house clearance and furniture disposal London must come highly recommended. Only engage the services of companies whose integrity you are sure of. You can carry out a mini research concerning the customer reviews about the particular company or ask friends to recommend the services of a house clearance agency they have used recently.
Before engaging the services of a house clearance service provider, take the pains of varying if the company is licensed with the local authorities or not. It is important to know if the company is licensed to work in your locality. Engaging the services of unlicensed house clearance companies can be very dangerous. Place a call to the local licensing board to inquire about the company you are about to employ.
Experience and equipment:
During House clearance, the experience of the company should not be taken for granted. Carry out an intensive research into the company to know if they have all the necessary equipment to take care of the problem at hand. The more experienced the house clearance agency is, the better the service you are likely to receive. Make sure the company has the facilities to recycle 90% of the waste to be collected.
The category of the waste to be handled determines the best house clearance services to be engaged.
If you are looking for the best house clearance company in London, we suggest you put a call across to us, we will be glad to assist you in clearing that waste off your home and office. Our team of experts has been in the business long enough to understand the best way to handle and recycle your wastes. Call us today to get your house, office cleaned or that worn out furniture taken care of appropriately.

---
May 2018
Every summer season most house holders and offices or businesses preparing to remove rubbish and unwanted items from their premises. Whether you are looking to clear your house or office, We Clear Everything will provide labour with a van to assist you to remove all your unwanted items.
We will provide all the necessary equipment to uplift items such as washing machine, cooker, dishwasher, microwave and other electrical appliances. We will remove furniture including wardrobes, sofa, dining tables and chairs, chest of drawers, couches and more other items are located in your house or offices.
So if you are looking for junk clearance in London call our customer services on 020 7164 6963.
Visit www.wecleareverything.co.uk for more details of our fully licensed and insured professional house and office clearance service throughout London.


---
April 2018
Spring cleaning at home and in the garden with We Clear Everything
House, office and garden. These are the places in which we collect many things over time.
A house must be equipped with furniture because regular life would be impossible.
The office is full of furniture that is essential in working. Desks, chairs and wardrobes make working easier.
The space in the garden is filled up with distinct elements which are decorations and help it become look prettier.
We live and work there, so it's normal that will growing up a stock of unwanted items and from time to time our house must face the issue of clearance service.
Over time, some elements of the house or office become dispensable. What should we do in such cases and how to throw them out not breaking the binding laws?
If you are looking for a good answer for this question you should contact and order house clearance service from a reliable company. In London we would like invite you to contact with We Clear Everything.
We provide the highest quality and eco friendly house clearance and office clearance services in every district of London.
From many years we provide our services and we have group of permanent customers who appreciate our good job and they can give good reference for us.
Everyone know that a house clearance is not an easy thing for family members and better give this job for professionals like we are. Especiall if there a lot of rooms and furniture.
A professional service of house clearance is offered by numerous companies in London but we invite You to call us and order a true professionals.
For further details call 020 7164 6963 or visit our website www.wecleareverything.co.uk 
We Clear Everything
Each customer we treat with utmost respect and confidentiality
We are licensed
We are Insured
We are D.B.S checked
We are fully Uniformed
We do not have any extra charges for anything guaranteed
All items we take away will be disposed of legally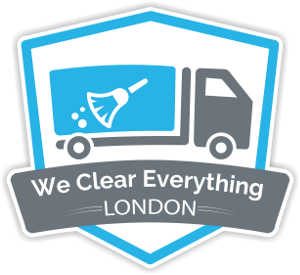 Recycling Tips For Your Home
Reducing Rubbish
use own shopping bags
buy concentrated products that use less packaging
use products that can be replaced
Re/Use
old computers, TV's, radio, old clothes and books donate to local community projects or charity shops.
Recycle
segregate items like glass, plastic, tetra paks, aluminium cans, batery etc.
house clearance for your house order from eco friendly company who give to recycling more than 90 % items

---
March 2018
NEW

 

EPC requirements from April 2018
The government has made a change to the Energy Performance Certificate (EPC) regulations and it is more than likely to affect both owner and your tenants. From the 1st April 2018, most landlords will be legally obligated to ensure that their privately rented properties have a minimum EPC rating of E.
This means that any landlord with an EPC rating of F or G will have to make modifications to their properties in order to raise their rating. if they fail to do so they run
If house will not have that minimum rate E you risk to be sanctioned with a fixed penalty up to £4000.
More information about new EPC requirements can read on ministry of housing communities and local government website
---
FEBRUARY 2018
Answer to this question is that we need because the safe and secure disposal of documents is required by law.
Data Protection Act from 1998 specifies that if you work with documents containing the personal information
of individuals, you will have a legal obligation to protect that information.
Every kindof businesses handle confidential information and sensitive data, such as payroll details,
customer contracts, worker personal data and CVs and many another documents.
When these documents are no longer needed, it is time to dispose of them in a responsible way.
The best way to do it is shredding services from a professional shredding company.
To protect your customers and staff documents and keep their information secure you must choose a professional paper shredding service.
Every shredding agencys are very flexible and offer their service even at your office in comfortable time for you.
Data protection is very importent and this service you should order only from tested agency.
---
January 2018
What to do in London this January ?
Theatrical troupe Cirque du Soleil returns to London (Royal Albert Hall) 7-11 January
London International Mime Festival – 10 January – 3 February
London Boat Show  10-14 January
London Short Film Festival   12-21 January
Winter Lights Festival   16-27 January
London Art Fair    17-21 January
London A Cappella Festival   24-27 January
Vault Festival   24 January – 18 March
Lumiere London – spectacular light installations 18-21 January
We Clear Everything from  this January will provide new service
---
December 2017 
December is the best month to visit London with lots of festivals and to celebrate Christmas and New Year in capitol.
Main point of the holiday season in London is Trafalgar Square with the biggest capital's Christmas tree.
Another famous December events in London
–
Winter Wonderland in Hyde Park – ice skating 17 December – 01 January
Southbank Centre's Wintertime Festivalal 10 November-4 January
The Greenwich Wintertime Festival 1-31 December
Christmas in Leicester Square 10 Nov-7 Jan
Christmas at Kew – festival 22 Nov-1 Jan
and Magical Lantern Festival in Chiswick Gardens 24 Nov-1 Jan
More our recommendation how to spend Christmas in London
Meet the Reindeer at Covent Garden – Real life reindeer are brought to Covent Garden every year for visitor's to see.
Trafalgar Square Caroling – Listen to Christmas caroling in Trafalgar Square between 4 pm and 8 pm on weekdays and between 2 pm and 6 pm on weekends.
Changing of the Guard at Buckingham Palace – you must see it.
See the Christmas Lights in London – This season as every year many beautiful Christmas lights all over London. Particularly along the shopping streets of Oxford Street, Regent Street, Carnaby Street and Bond Street and Covent Garden.
Celebrate New Years Eve in London – London is one of the best cities in the world to celebrate New Year's Eve. Let's come and enjoy fun events, fantastic fireworks and wonderful music and dancing.
---
November 2017
Barnes
Barnes is a small Thames-side village in London and touch Richmond. This village is great for relaxing by the river, listening birds and discovering excellent local restaurants and boutiques.
Barnes village has a local grocers, delis, a bookshop and boutiques.
When you will hungry you have chance to visit some very fine restaurants.
Barnes is also the home for famous music studios: The Olympic Sound Studios. Many famous artists recorded tracks here, including the Rolling Stones, Jimi Hendrix and Led Zeppelin.
In Barnes you can stay close to nature and enjoy that you have chance to spend your day like in true village.
We Clear Everything team who everyday pass many miles trough London wuld like recommend you to visit this small London's village and stay here longer to enjoy this beautifull natural world.
To Barnes you can come by train or bus, even from airport.
November events in London we recommend
Bonfire Night fireworks on Guy Fawkes Night in November. 3-5 Nov
London Jazz Festival. Enjoy jazz music in grand concert halls and intimate clubs across London
10-19 November
Armistice Day and Remembrance Sunday events and services in London. Dedicated those who fell during the wars. 11-12 Novwmber
Nitto ATP Finals. The tennis world's greatest singles players and doubles teams. 12-19 November
Revolution Cycling Champions League – a variety of cycling races. 25 November
Christmas at Kew. Twinkling lights and illuminated displays in the beautiful Kew Gardens from 22 November
Christmas markets, outdoor ice skating rinks, festive shows and seasonal Christmas things to do in London in November
Top Christmas markets in London 
As every year in last days of November open many Christmas Markets in London.
We would like recommend you a few from list below.
If you're looking for Christmas gifts check out these places.
Christmas market at Southbank Centre
 Christmas By The River at London Bridge City
Leicester Square Christmas market
Greenwich Market at Christmas
Kingston Christmas Market
Winterfest market at Crystal Palace Park
Discover Christmas fairs in London with our recommendation.
---
October 2017
October events in London we recommend
– traditional Oktoberfest from Germany, featuring singing, dancing, Bratwurst sausages and plenty of German beer in Greenwich. 5-22 October 2017
– October's Museums at Night. Explore history, art and heritage after dark in museums and galleries across the London . 26-28 October 2017
– The 61st annual BFI London Film Festival – the best new British and international films. One of the world's top film festivals, the BFI London Film Festival (LFF).
– the World Taekwondo Grand Prix and World Para Taekwondo Championships – Queen Elizabeth Olympic Park. 19-22 OctOBER 2017
– Africa on the Square and Diwali Festival in Trafalgar Square. 14 and 15 OctOBER 2017
– Halloween 2017 in London – the dark secrets and gory history of London with The Ghost Bus Tours or a Tales of Plague guided walk and many others Halloween activity
Greater London
Richmond
During our house clearance work in London we have to pass many miles around London and see many interesting areas. This Autumn so beautiful look Richmond.
Richmond upon Thames a part of London . Londoners call Richmond a jewel in London's crown. Richmond is probably London's most attractive borough for tourist.
Richmond-upon-Thames is located south of the Thames in the western quadrant of the city. In this district we can ride some lovely riverside scenery. Especially in Autumn Richmond look so colorful and invite us to rest here in Richomnd Park.
Most famous places in Richmond borough: Richmond Park, Royal Botanic Gardens Kew, Isabella Plantation and Museum of Richmond. If you have free time don't miss your chance to see Richmond.
Us we know and see, Richmond peoples and city hall pay big attention to keep all site to be clean and friendly for tourist.
Richmond have over 100 small recycling sites across the borough.
The borough's main waste recycling centre is the Townmead Road Re-use and Recycling Centre in Kew. We Clear Everything team use service from this recycling centre too.
Global atmospheric CO2 levels
Global atmospheric CO2 levels hit record high in 2016 again.
United Nations warns gouvernaments that drastic action is needed to meet climate targets set in the Paris agreement because last year atmospheric CO2 levels grove up to hit a level not seen for more than three million years, the UN has warned.
The new report has raised alarm among scientists and prompted calls for nations to consider more drastic emissions reductions.
"Globally averaged concentrations of CO2 reached 403.3 ppm in 2016, up from 400.00 ppm in 2015 because of a combination of human activities and a strong El Niño event."
This acceleration occurred despite a slowdown – and perhaps even a plateauing – of emissions because El Niño intensified droughts and weakened the ability of vegetation to absorb carbon dioxide. As the planet warms, El Niños are expected to become more frequent.
The World Meteorological Organisation predicted 2017 will again break records for concentrations of carbon dioxide and methane, but the growth rate will not be as fast because there is no El Niño effect.
If you care about our planet you should remeber that even your activity decide about our climat. So, if you have some some rubbish and some waste never burn them in not controled way but order professional house clearance or waste removal to solve this your problem. You should remeber that professional house clearance services they are licensed and they use only licensed recycling sites. Future our planet Earth in every small hands, in yours hands too. If you are living in London we would like recommend you professional house clearance in London from We Clear Everything team.