Looking for house clearance in Southwark SE1 SE11 SE15 ?
We Clear Everything team provide profesionall and friendly house clearance and office clearance services
in Southwark SE1 SE11
Fully insured and licensed house clearance for your house and office. Call 020 7164 6963
In Southwark we perform :
flat clearance
office clearance
garden clearance
garage clearance
site clearances
removals
We can clear out from your house in Southwark:
furniture
carpets, fixtures, fittings and curtains
electrical appliances, fridges, freezers, TVs & monitors
scrap metal, cardboard, textiles, plastics & glass
garden waste
washing machines
refrigerators
clothes
books and pictures
scrap metal, cardboard, textiles, plastics & glass
rubbish & junk
garden waste
general house-hold waste disposal
and anything else you don't need at home or office
CALL on 020 7164 6963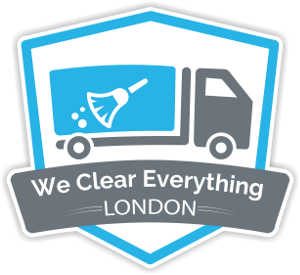 We Clear Everything provide in Southwark:
fully insured & licenced house clearance and office clearance
fully trained, experienced, insured and uniformed staff
with large vans we can clear most properties in 1 load
ca. 95% of all waste recycled
We Clear Everything offer in Southwark:
we can get a full office clearance in one afternoon and evening
we provide full risk assessment, method statements,
health and safety documents and waste transfer notes
we send minimum 3 members of staff to every office clearance
we destroy all paperwork to prevent ID fraud
we charge flat fees at affordable rates with no hidden extra costs
we provide office clearance work 7 days a week (late evening too)
we hold all the necessary insurance and licence, health and safety certificates


Book We Clear Everything and enjoy your free space at home and office in Southwark.
Southwark SE1 SE11 SE15
Southwark is a district of Central London. Situated 1.5 miles east of Charing Cross, it forms one of the oldest parts of London and fronts the River Thames to the north.
Southwark Cuncil – useful information